Tag Archives:
knitted hat
"Surprise me with SIJJL's hats…"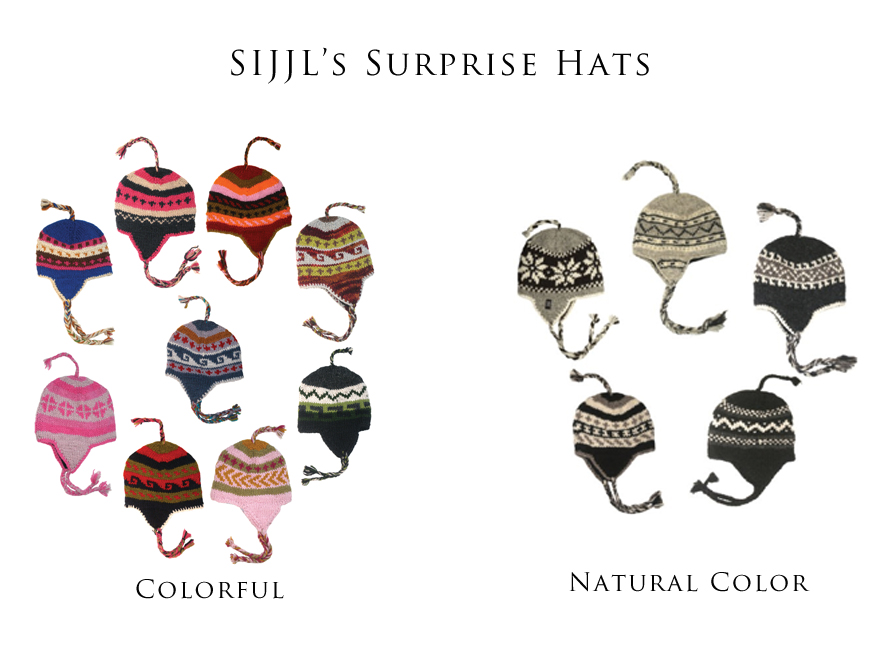 If you like surprises or like to surprise your friends and family, treat yourself or treat them with SIJJL's "Surprise Hats".
We offer the surprise hats in two color groups: 1) Natural color 2) Bright colors.  Once we receive an order from you, we pick a "Surprise Hat" from our pool of 50 best selling designs and ship it to you promptly.   It is very common for a customer to order multiple "Surprise Hats" at the same time.
The basic features of the hats are: earflaps to keep your ears warm, three tassels, full fleece lining to make the hat soft and comfortable, and hand-knit with natural wool.
Order them at http://shop.SIJJL.com